ABOUT THE HACFO FOUNDER AND

LEAD MINISTER
About Ambassador Joshua Danlami Jydson
The Hausa Christians Foundation (HACFO) was founded and Led by Ambassador Joshua Danlami Jydson mostly known as Ambs. J. D. Jydson.
Ambassador J. D. Jydson is an Apostle of Transformation and Reconciliation, equipped with an extraordinary insight into the development of Human Potentials, Leadership, Relationship, Spirituality and Dominion. Currently impacting so many lives across Northern Nigeria through Royal Motivations International (ROYMMI), Hausa Christians Foundation (HACFO), and True-North Vision Outreach.
He has been given and so committed to His God-given Mandate to Advance God's Kingdom by spreading the Gospel of Reconciliation, Faith, Love and Dominion. Fully committed to raising a generation of Spiritual Giants, Champions and Reputable Leaders. Preaching and Teaching of God's Word in clarity and in the demonstration of the Spirit and Power. He is an addicted Soul Winner, making Disciples of the Unchurched.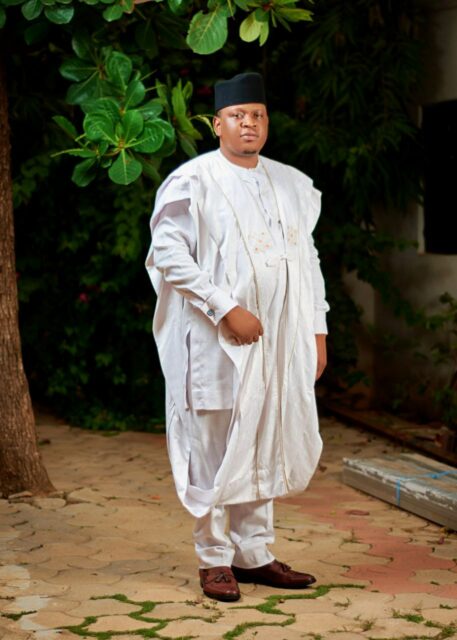 Ambassador J. D. Jydson is a Servant Leader, Transforming Followers into Leaders and Leaders into Agents of Change. Overwhelmed with the ultimate passion, and calling to raise an indestructible army in Northern Nigeria, Nigeria and the world over whose works will exceed His; people who will be better and greater than where and how they are, and whose works will stand the test of time.
He is an Architect and Designer Par Excellence, an Ambassador of God's Kingdom by Assignment, a Social Entrepreneur, a Relationship, Leadership and Life Coach; a Prolific Writer and Speaker; a Devout Mentor and an Insightful Teacher, helping people to become productive to their lives, societies as well as their Divine Assignment.
He is greatly impacting and transforming the Built-Environment through Royalty Design Plus and Royalty Crafts.