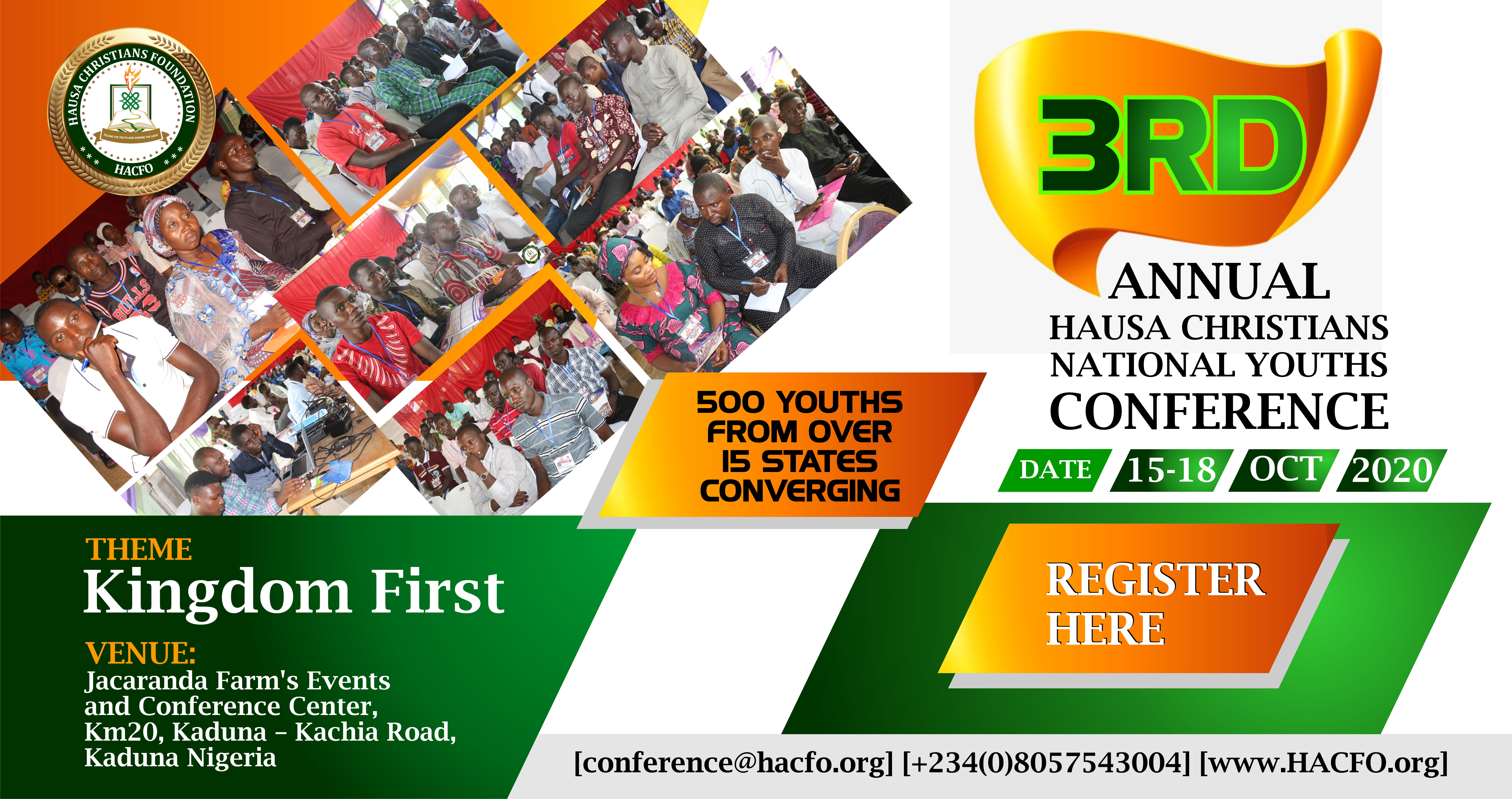 Take the Best Step of Faith and Register Today
THE 3RD ANNUAL HAUSA CHRISTIANS NATIONAL YOUTHS CONFERENCE
...This is your moment...make the best decision ever and register for this conference
One Conference
3 Days of Timeless Life transforming Impact
500 Dynamic Youths from Northern Nigeria in One Place
6 Seasoned Ministers From Nigeria and abroad
1 Night of Spirit Filled Worship Concert
The Power House of SPIRITUAL + RELATIONSHIPS + BUSINESSES + MEDIA + LEADERSHIP + MENTORING + NETWORKING Opportunities.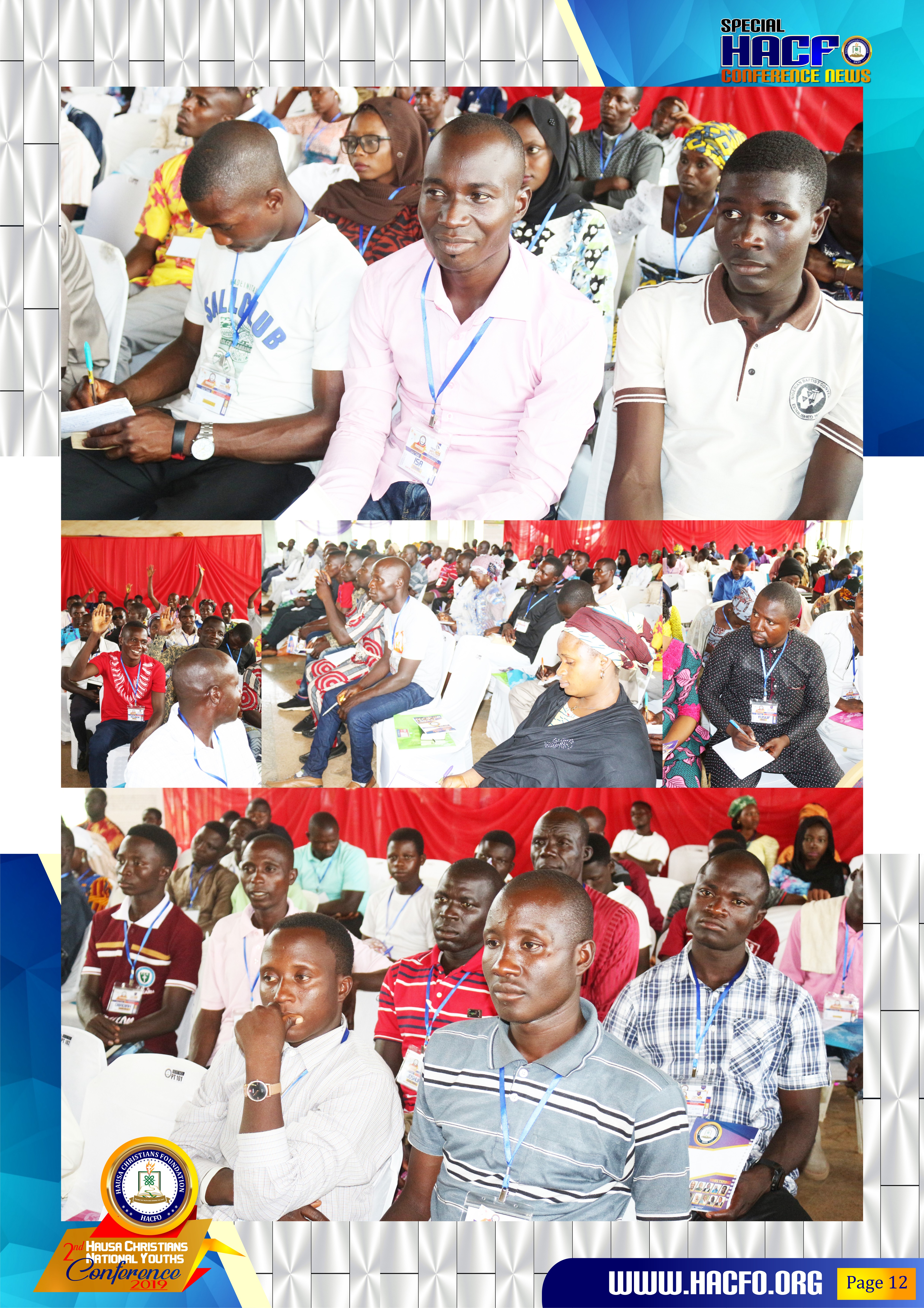 The Long awaited life transforming opportunity of the 3rd Annual Hausa Christians National Youths Conference 2020 with Hausa Christians Foundation (HACFO) and other Anointed Vessels from around the world is here again, with the Theme: KINGDOM FIRST.
Join HACFO at Jacaranda Farm's Events and Conference Center, Km20, Kaduna – Kachia Road, Kaduna Nigeria for a 3 days conference which starts from Thursday the 15th of October to Sunday the 18th of October, 2020.
Ministering at the Conference are Seasoned Ministers and Captains of Industries from within and outside Nigeria with many decades of experience of impacting lives around the world.
This timely conference has been specially orchestrated by the Spirit of God to spur the National awakening of the Northern Nigeria especially the Hausa Land and to ignite a fresh zeal, fire and passion for a relentless and strategic kingdom impacts throughout the Hausa Lands of Nigeria.
Northern Nigeria, especially the Hausa Land will not be the same again as these great minds of youths converge in the Unity of the Spirit to birth a new movement and era that will change their lives and societies forever.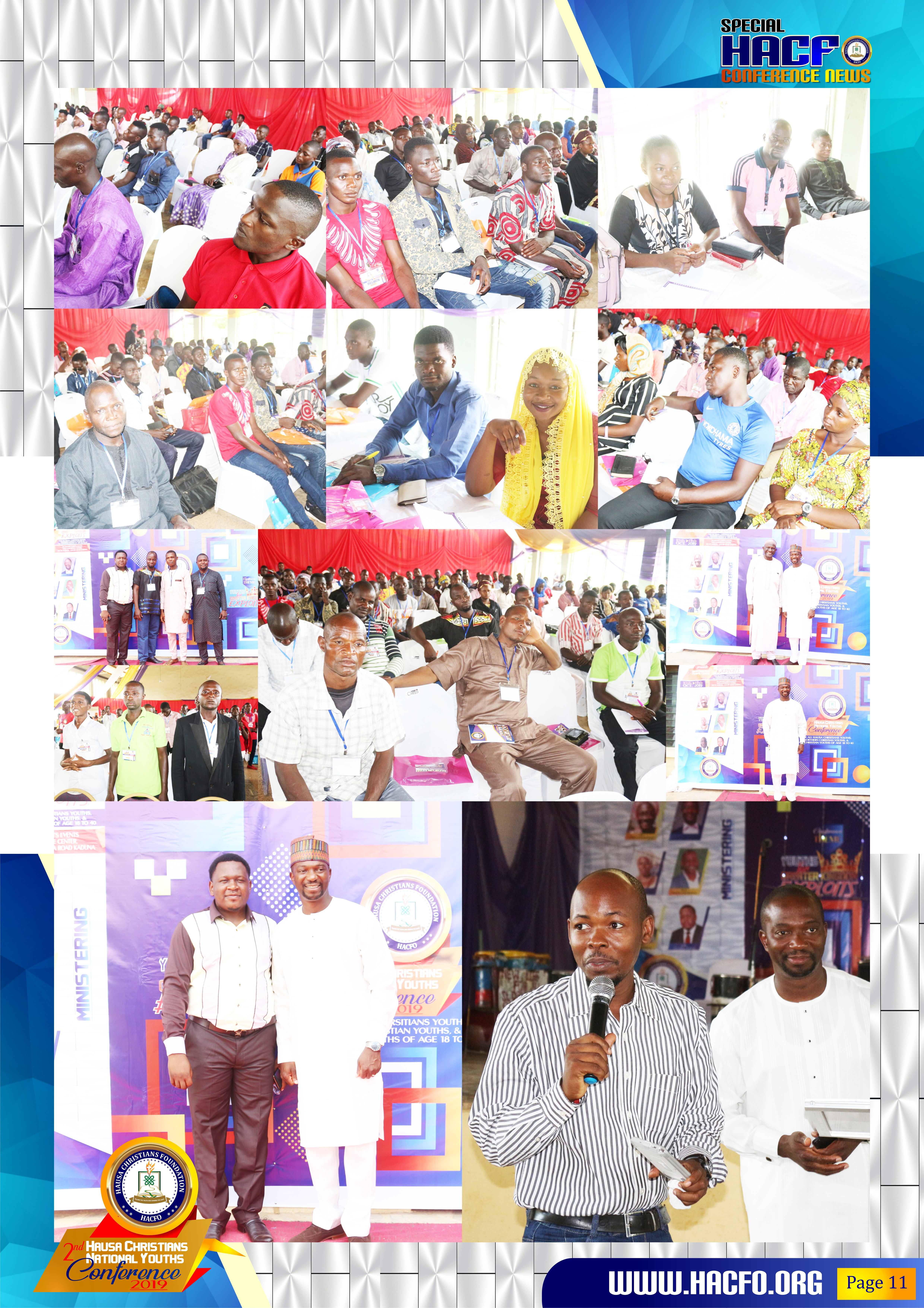 KINDLY NOTE THAT
All Conference Registration Payment are to be made to the following account details:
Hausa Christians Foundation
0572359549
Guarantee Trust Bank
Only 500 Seats are available and Seat Reservation is on First Come, First Served Bases.
Registration Closes 4th October, 2020, and you will be required to register before 4th October, 2020.
Conference Registration Fee is N3,000.00 which will be paid into our bank account when registering. Feeding and Accommodation are FREE
Attendance is opened to all Hausa Christians Youths and other Christian Youths of age 18 to 40 (Male and Female)
This conference is designed to be the best conference you have ever attended in your life, an experience you will live to remember for the rest of your life
IT IS GOING TO BE THAT MOMENT OF DEFINITE ENCOUNTER WITH GOD YOU HAVE BEEN WAITING FOR.
YOU CAN'T AFFORD TO MISS THIS…SEE YOU THERE!